Ease Design and Manufacturing Challenges
TO BUILD DURABLE AND SEAMLESS PRODUCTS
A lot goes into manufacturing appliances which is why solutions are needed to improve processes and the final output. Tapes can help ease appliance design and manufacturing challenges by replacing traditional fasteners and messy liquid adhesives. They also work to reduce sound and vibrations as well as improve production efficiency. The result is durable products that contain the seamless appearance and performance customers want.
Shop these products for appliances: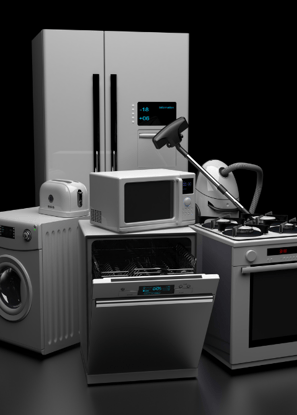 Let's talk tape
Our tape experts can answer questions,
provide samples, and custom quotes too.