Premium Top Coating
Enhancing the Packaging Experience
Proven

Product,
Premium

Performance,
Premier

Packaging

Duraco Specialty Materials premium soft-touch top coating is an SQF certified premium performing polyester film designed for high-speed, single-sided laminating. The premium soft touch-matte top coating provides a delicate, luxurious tactile feel. When laminated to a printed sheet, image colors remain strong and vibrant. The Duraco Specialty Materials polyester films enhanced surface properties, providing more resistance to scuffing and scratching than conventional and coated matte films.

The Duraco Specialty Materials film has been specifically engineered and is available in three different grades to offer a unique user experience to the end-user. Our experienced team will work diligently to define a coating solution "fit" your specific application.

Specifications
48-gauge polyester film (most used)

Available in other film types and thicknesses

PVdC PET (50 gauge), PCR PET, Nylon (60 gauge), MDOPE (90 gauge, 1.5 mil)

Available in various web widths and lengths

SQF & ISO Certified
Features & Benefits
Premium soft tactile feel
Superior scuff, scratch, and burnishing resistance properties
Superior ink and adhesive adhesion
Low gloss matte opaque finish prevents glaring surface washout of graphics
Low opacity finish enables quick and accurate color match brilliance
Typical Applications
Luxury packaging
Flexible packaging market
Food and Beverage
Pet Food
Coffee bags
Booker covers
Snack bags
Labels
Value Added To Your Products
Appeals to the quality of the product through aesthetics of the tactile feel of the package
Differentiate amongst your competition
Maintain packaging integrity and free from damage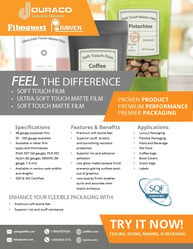 Download the Duraco Soft Touch Film Sell Sheet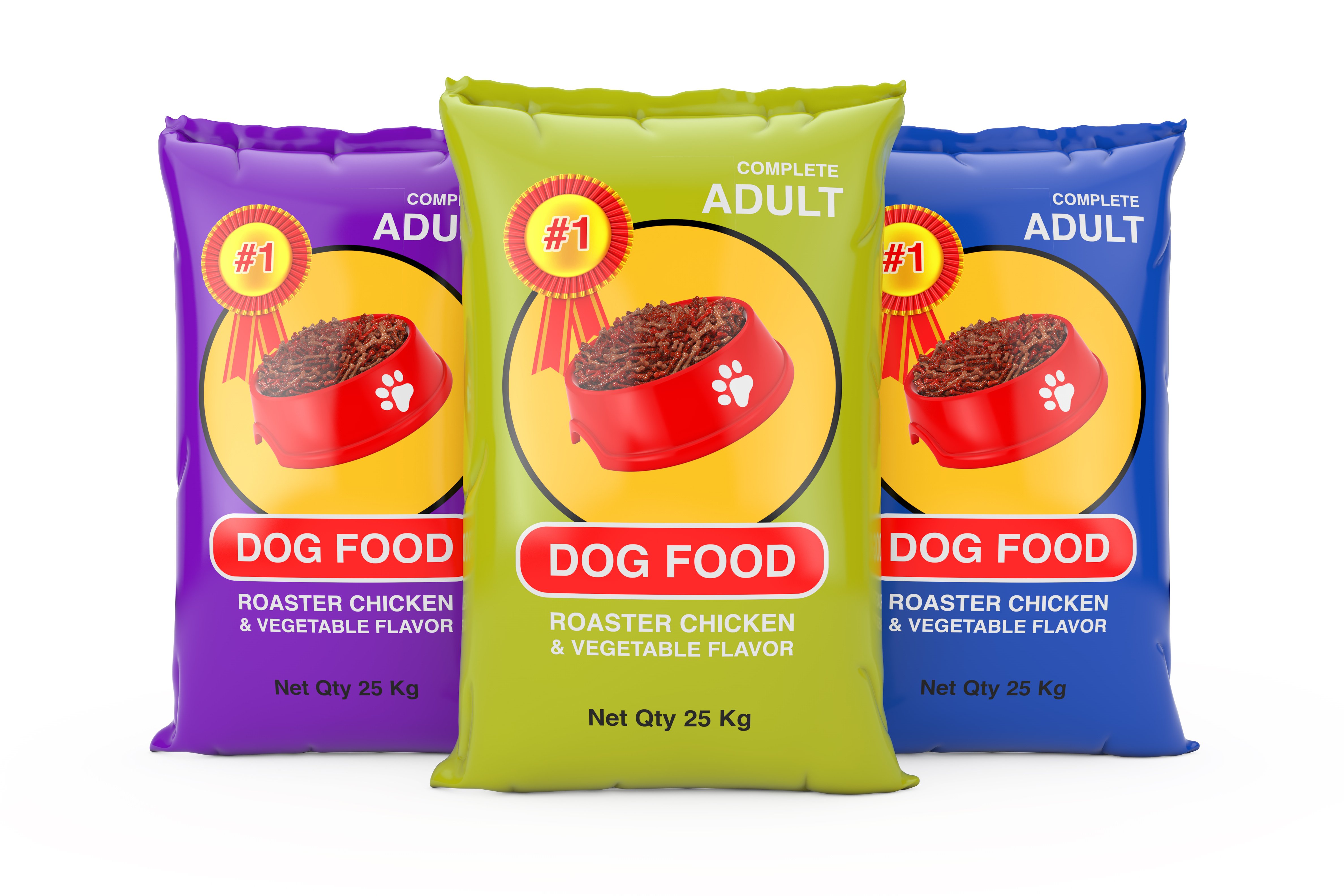 Request a Sample!
Our film experts can answer questions,
provide samples, and custom quotes too.
Premium Soft Touch Top Coating